A realistic sales forecast can help you plan resources, and spot problems, while you still have time to do something about them. Making sales forecasting into an exact science is always going to be a challenge. There are so many variables to achieving a forecast that is reliable, reasoned and realistic.
Do you struggle to be objective when forecasting sales opportunities? Strong relationships, warm referrals, gut feeling, competitive advantages can all give you that warm fuzzy feeling about a deal, yet how often does something go wrong?
The timeline slips, your influencer leaves, the budget gets reallocated, the business gets acquired, or just too busy. Alongside this, you're relying on your sales team to be objective, not optimistic, about the steps taken to qualify the deal.
How does Flowlens support more reliable sales forecasting?
Alongside our user-friendly lead management, task, email and interaction tracking and quotation tools, Flowlens Sales Forecast reporting help you understand the decisions your sales team make about the deals they expect to win.
Define and quantify your sales cycle
Flowlens helps you define what your sales process looks like, step by step, and what makes a substantive change from one state to another. If you haven't analysed the journey of successful sales, and the ones that go wrong, how can you make reliable predictions about future deals?
For example, here's our sales cycle, comprising of 5 main stages. For us, first step is to qualify the need exists, and the company has a firm timeline, budget and authority to proceed. Next we use online demos and workshops with influencers and decision makers to validate how Flowlens will do the jobs they need done.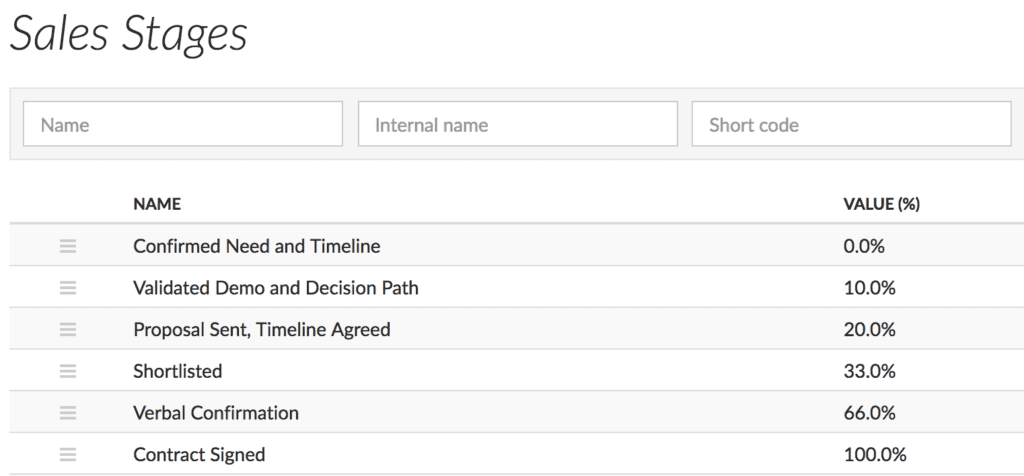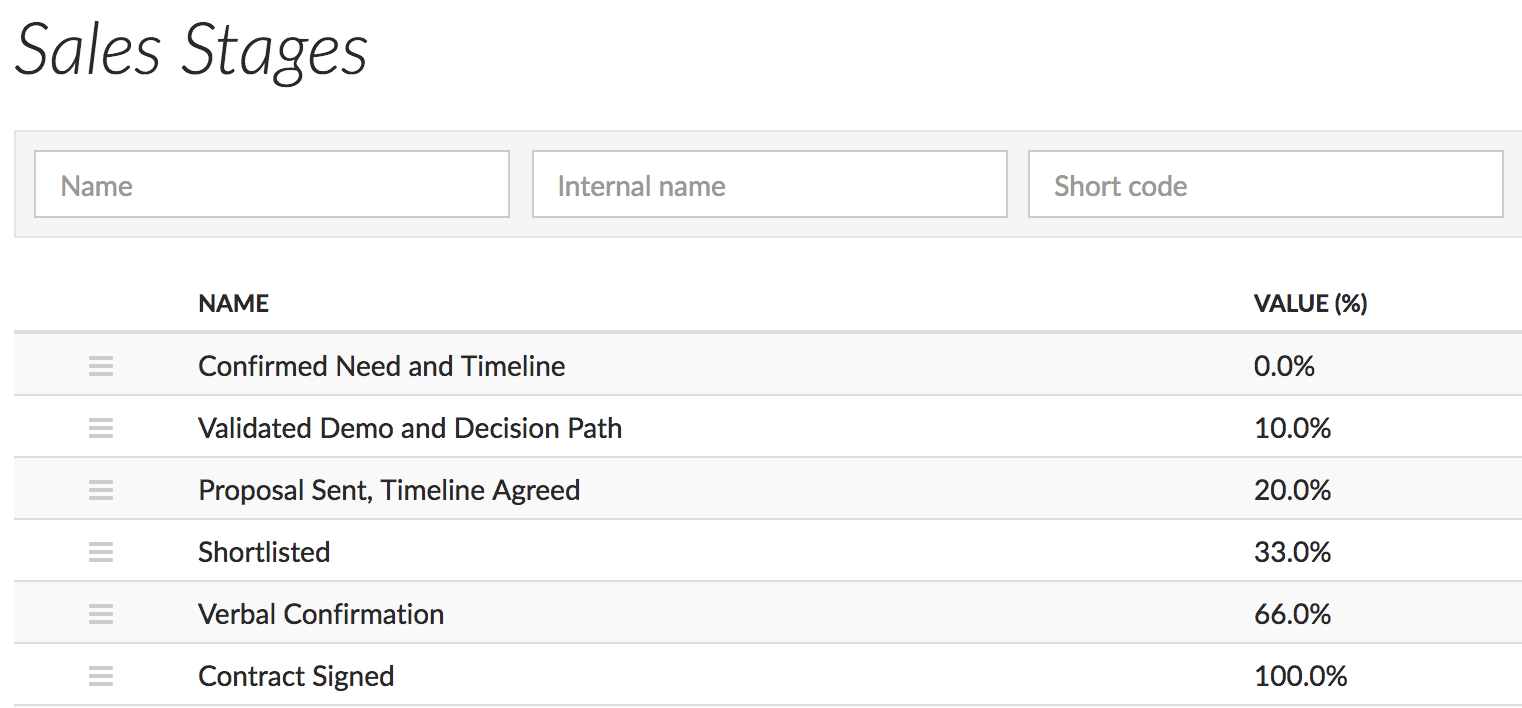 After validating the need and requirement, and reviewing the costs associated with the solution we move to proposal stage, however we don't register a substantial step forward until we know we've been short-listed. A verbal or email confirmation marks the next stage, however the deal isn't 100% until the contract is signed.
At each stage we assign a percentage value, allowing us to quantify the value of the pipeline based on probabilities, not gut feeling.
Learn about Flowlens Manufacturing CRM features and benefits.
Visualise your sales forecast
Working all these calculations out and displaying them over time is something Flowlens does for you. So you can see how your forecast is shaping up over time, and across the stages of the sales cycle.


Driving better sales qualification
Flowlens gives you the tools to capture lead qualification information as the deal progresses.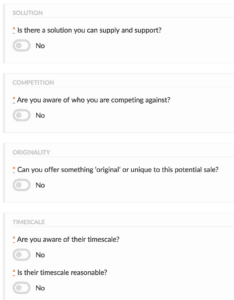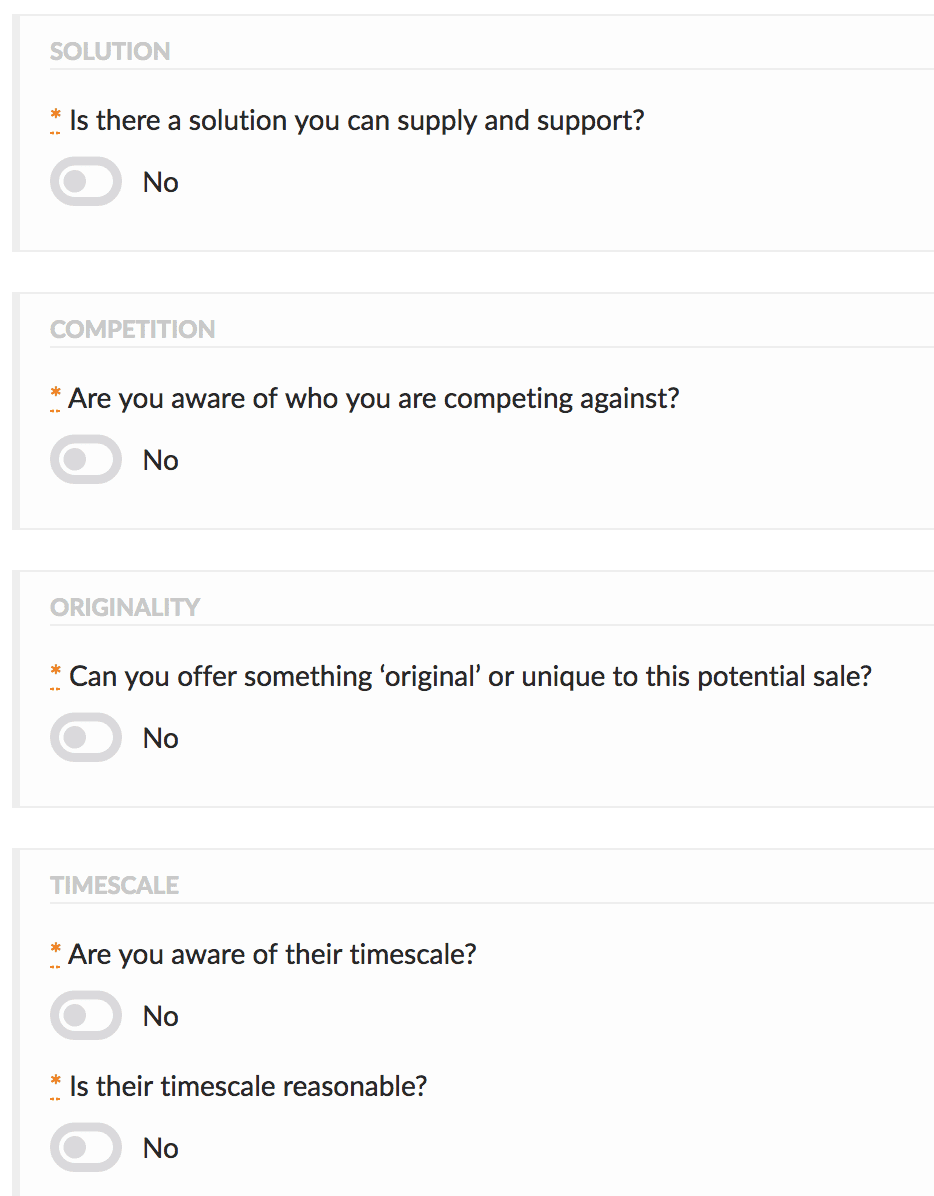 Create simple forms that capture essential information as you move along the cycle. This tool will keep your sales team's focus on answering the right questions consistently and ensuring they have clear answers. If there's no clear answer, there's no basis for moving an opportunity along the pipeline.
Track accuracy of deal stages, values and forecast close dates
Flowlens sales lead activity log tracks the changes you make to the sales stages, values and forecast date. How often has a 'hot' deal slipped from month to month? Help your team make more accurate predictions by testing previous decisions and learning against the latest hot prospect.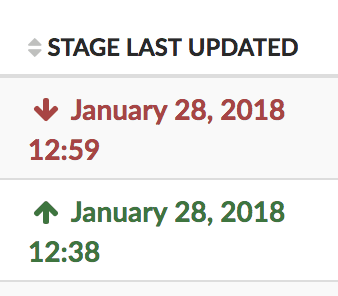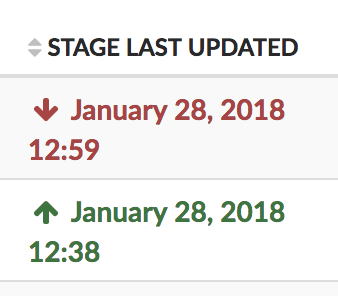 In summary, Flowlens provides user-friendly tools to support day-to-day sales activity and help your sales team work more efficiently. The tools help you manage more effectively, challenging qualification assumptions, and supporting an accurate forecast model that works for your business.
Next steps