Digitising Your SME Manufacturing Business
in partnership with Global Underwater Hub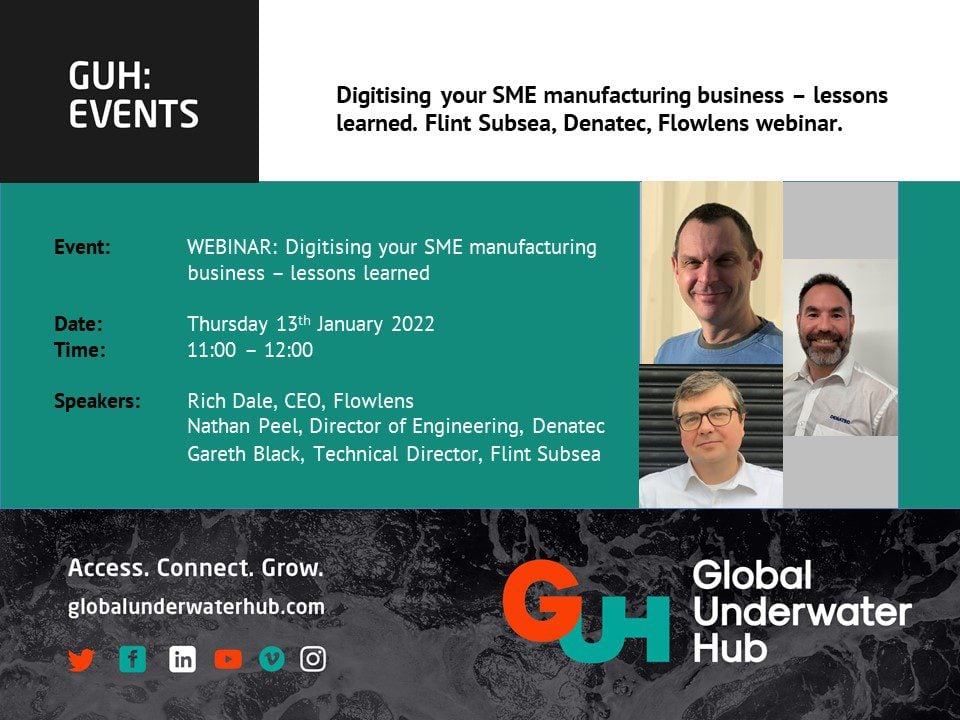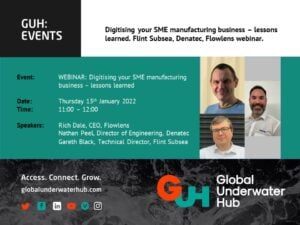 Gareth Black, Technical Director at Flint Subsea Limited and Nathan Peel, Engineering Director at Denatec Ltd will share their digital transformation stories and the significant commercial benefits those journeys continue to generate.
End to end Quality in Flowlens
with Ray Dodd, General Manager – On Systems Ltd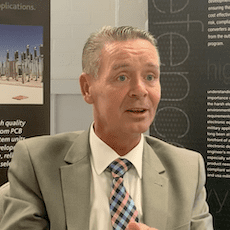 On-Systems Ltd General Manager, Ray Dodd, will be hosting a 'lunch and learn' webinar on Thursday 3rd February at 1pm. Ray is a qualified ISO & IATF auditor, and highly experienced Quality Management professional and will demonstrate how he has configured Flowlens workflows, data capture and Forms to support quality processes and enable continuous improvement across sales, operations, service and finance.
Watch: How Flowlens enables faster ISO accreditations and inspections.
Watch Bitesize Webinar – Lessons Learned in Digital Transformation
How Flowlens Saves You 2-3 Hours Per Day In Admin – Bitesize Webinar
Watch Bitesize Webinar – How To De-Risk Digital Transformation
Surprise Yourself with Digital - How to get your team on board and reap the benefits.
R&D Tax Credits - How digital record keeping can help you maximise claims