Flowlens manufacturing software with Xero integration eliminates most challenges businesses face when reconciling data arising from day to day sales and purchasing activities. Companies can now digitise and connect most processes to increase sales, efficiency, and overall growth.
Flowlens is approved by Xero and can be found via their online app marketplace. SME equipment manufacturers can search for the app under the 'inventory' section.
As a cloud product, users can access Flowlens globally. This allows for seamless automation of business processes to save time and money.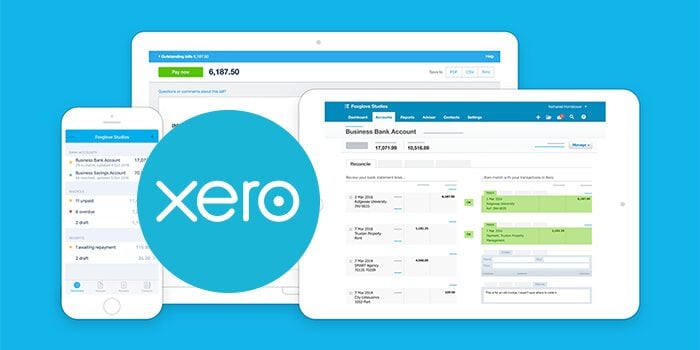 Overview of Xero and Flowlens
Xero is one of the most effective accounting software globally. With over 2 million users, the Xero marketplace has numerous software solutions. They particularly cater to businesses that integrate business operations with the accounting process.
Flowlens is an all-round software solution that optimises business processes for SME manufacturers;
They eliminate the need to use spreadsheets
They prevent errors arising from informal communication, and
Minimise manual processes that are prone to duplication
The design benefits equipment manufacturing businesses from various sectors such as;
Agriculture
Energy-saving
Renewable heating appliances
Construction
Industrial equipment
Electrical and electronics engineering
Key Benefits of Flowlens and Xero Integration
1.  It Enhances Business Processes and Eliminates Data Entry Errors
Manufacturers that use Xero will be able to use Flowlens to help improve efficiency. It improves profitability and lead generation. It achieves this by eliminating errors from manual data entry into different systems.
Xero ERP integration helps to save time and effort. You can automate most manual business processes such as;
Production
Invoice generation
Sales
Stock, and
Inventory management
2. It's Cost-effective and Ensures Faster Payments.
The Xero integration will minimise business resources used to generate products and services. The integration will allow businesses to focus on enhancing their growth. It also helps to expedite payment processes, allowing access to Payment Status updates on purchase and sales invoices.
3. Effective Customer Data Management
The seamless Xero CRM integration helps to align both supplier and customer records. The customer data records ensure improved customer relationships.
4. Better Inventory Planning and Sales Forecasting
Xero inventory integration and data management capabilities enhance purchase and inventory management. It helps avoid shortages and makes it easier to monitor and manage cash flow and investments.
5. Enhanced Quality Management Processes
Businesses can use integrated tools to assist in product and quality management. Flowlens and Xero integration provide a single system to manage customer, supplier, purchasing and all sales processes.
6. Effective Communication among Team Members
Flowlens and Xero have individual tools. When combined, the result is an array of powerful management tools that optimise business growth.
7. Unlimited Real-time Dashboard Access
Businesses have access to live dashboards and can generate real-time reports. Since both are cloud-based products, access is not limited. They work on any device with access to the internet across Android, Apple, and Microsoft platforms.
You can use the mobile app to generate expense claims and to send and reconcile invoices.
8. Reduced Operational Costs and Enhanced Data Security
Having multiple systems means purchasing various expensive licenses. It also jeopardises sensitive data by allowing access to different team members.
9. Scalability That Accommodates Business Growth
Flowlens is scalable and offers a subscription service that allows you to enhance or add features as you add more users.
Book a demo to see it in action!