Take Control of Your Manufacturing Business
All-in-one MRP software designed for SME Manufacturers
See How Flowlens Could Save Your Team 1 Day Per Week, Each!
Top-Rated & Trusted by SME Manufacturers Like You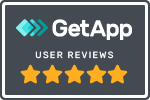 Full Circle Manufacturing Software
from quote to order to despatch, service and invoice
Designed for SME manufacturers of equipment, devices and machinery who need to unite their business in one system.
Whether you build / engineer products to order or assemble for stock, Flowlens combines user-friendly CRM, MRP and Service Management tools to reduce errors, eliminate duplicated work and massively increase efficiency.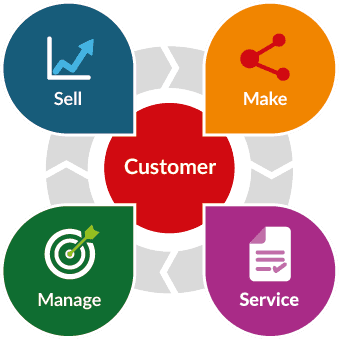 What our customers say about using Flowlens
An all-in-one system
"The ability to manage the whole CRM & MRP process in a single system, with visibility for the team at each stage, it's brilliant."

Oliver Caunt
Managing Director
JCS Nuclear Solutions
Revolutionised our business
"Combined CRM/MRP system with good integration to third-party accounts was our main driver. But the additional features have absolutely changed the way we work."

Julian Athawes
Managing Director
Halomec
Easy to use
"We've found Flowlens easy to use and accessible to navigate unlike some other CRM/ERP/MRP systems we have used and evaluated in the past."

Iain Smith
Managing Director
Fisher Smith
Saves us hours
"The system integrates with our Quickbooks system beautifully which saves us hours of inputting stuff."

Amy D.
Managing Director
Automotive
Easy to implement
"We love this tool. It was easy to integrate into our business and all the various aspects of it connect seamlessly with one another. On the rare occasions that we need it, the customer service is quick and efficient."

Gareth Black
Technical Director, Flint Subsea
Seamless integrations
"It just worked as far as I'm concerned like a dream. It connected to Xero perfectly and everything seemed to move along very, very smoothly."

Mark Tooby
Outsourcing Manager
Horsfield & Smith Accountants
Works with Xero, QuickBooks and Sage 50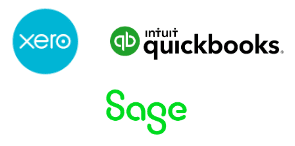 Flowlens MRP software integrates with Xero, Sage 50, or QuickBooks for seamless invoicing transfer.
Avoids re-keying errors and limits access to accounts software

Raise and send invoices faster to get paid faster

Additional integrations coming in 2023!
Expert Software Implementation Services
Our experienced Customer Success Team has created 'FlowlensX' – a structured and effective MRP software planning, implementation and training process.
Our proven step-by-step onboarding process makes the change manageable for you and your teams. Whether it's advice on planning, getting team buy-in, configuring Flowlens, cleansing data, or team training, our structured process will help you avoid the risks.
Get to know Flowlens better with our regularly updated Manufacturing Blog. Product updates, industry insights and helpful articles to help you make the most of your digital transformation. 
Flowlens is cloud-based online software for small manufacturing businesses. Flowlens includes user-friendly MRP software that helps equipment manufacturers plan stock requirements and avoid shortages. Ditch the spreadsheets, and enhance your process efficiency with simple, effective, integrated remote working tools from Flowlens.
With supplier part numbers, bill of materials management, integrated purchase orders, serial numbers and simple online sales/service CRM tools, Flowlens cloud MRP software provides everything that a small-medium sized manufacturer of equipment machinery and plant needs to run their business.
Flowlens online MRP software integrates with your Xero, Sage 50, QuickBooks accounts packages for seamless data transfer. With our own expert implementation team, and experienced implementation partners, Flowlens can help manufacturers in the UK, Ireland, Australia, New Zealand, Canada and beyond transform their operations and execution.