About Talbotts
Based outside Stoke-on-Trent, Talbotts Biomass Energy Systems Ltd manufacture, install and service an innovative range of biomass boiler systems. These are complemented by systems from parent company Airplants Dust Extraction Ltd.
The Challenge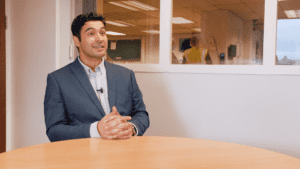 Technical Operations Manager, Ahmed Alainiah described the original working practices. "When I joined Talbott's we were looking at data through spreadsheets, and the correct information wasn't present for us to give the right customer service and finish out projects, in a timely manner."
The team realised a new system would address the challenges and opportunities identified.
Increase productivity and reduce reliance on manual processes, spreadsheets and knowledge in people's heads,
Connect the sales, operations, after sales service and management with one reliable source of information,
Get accurate job profitability reports in real-time, rather than waiting till after month end to discover if a job had problems,
Streamline and centralise Bill of materials (BOM) data to avoid wasted time and inaccuracies,
Have MRP data across projects and jobs to enables faster, more efficiently and more cost effective purchasing,
Leverage current and historical product data to drive equipment servicing and spare parts revenues.
The Flowlens CRM and MRP system helps Talbott's overcome these challenges whilst offering a seamless ERP integration with Xero cloud accounting, further reducing manual data entry.
The Talbotts team found Flowlens ease to use and intuitive, whilst the cloud software enables remote working from home and other sites.
After working with the Flowlens onboarding team to import data, configure the system, integrate with Xero and train users across the business, the transformation at Talbotts speaks for itself.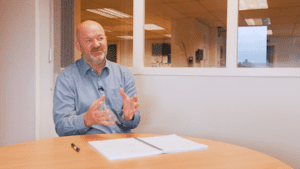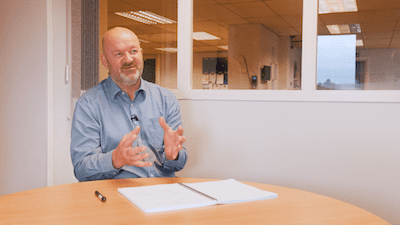 Adrian Hunter, Finance Director, comments on improvements on financial processes: "I think from a financial perspective that the information I need to know is readily available from Flowlens…..the stock levels and the orders that are placed for that stock and against contracts are all there and very clear…….I haven't got to dig around estimating contract margins because it's all there."
Ahmed sums it up: "Being able to have a centralised system where we can save specific information relevant to our business is essential for our business growth. And it's a no brainer, to use Flowlens."
Watch the video above to get the full story, and to start your free trial, click here.