Reading Time:
3
minutes
Flowlens MRP software works alongside your existing Xero, Sage 50 QuickBooks Online or Kashflow accounting package.

This means you can stick with what you know (and save the money you've invested already), whilst adding a powerful suite of management tools alongside your accounts software to help your business grow. Or if you're thinking of moving from a legacy accounts package to the cloud, you know that Flowlens works with the major best-of-breed cloud accounting systems.
Flowlens is a modular SME cloud platform for equipment/machinery manufacturers and dealers. It manages sales, stock, purchasing, material requirements, production and after-sales service. Flowlens integrates with Sage 50, QuickBooks Online, Kashflow and Xero accounting systems.
With monthly subscriptions, and end to end business process tools AND real-time reports,  Flowlens MRP software is highly affordable but powerful management system for growing, ambitious businesses.
Flowlens helps you avoid duplicating work, and rekeying data. So, Flowlens integrates with your accounts software to pass through sales order invoices and approved purchase invoice data automatically. This saves time, and avoids rekeying errors.
How Does ERP Software Integrate With Your Accounts Software?
All tasks associated with managing sales orders, purchases and stock movements/taking are handled in Flowlens.
Your accounting package remains the master for creating your monthly and annual accounts, and other functions such as payroll.
Flowlens Stock Management and Project reporting tools can also provide you with a current Work In Progress and Stock values to be added into management accounts when required.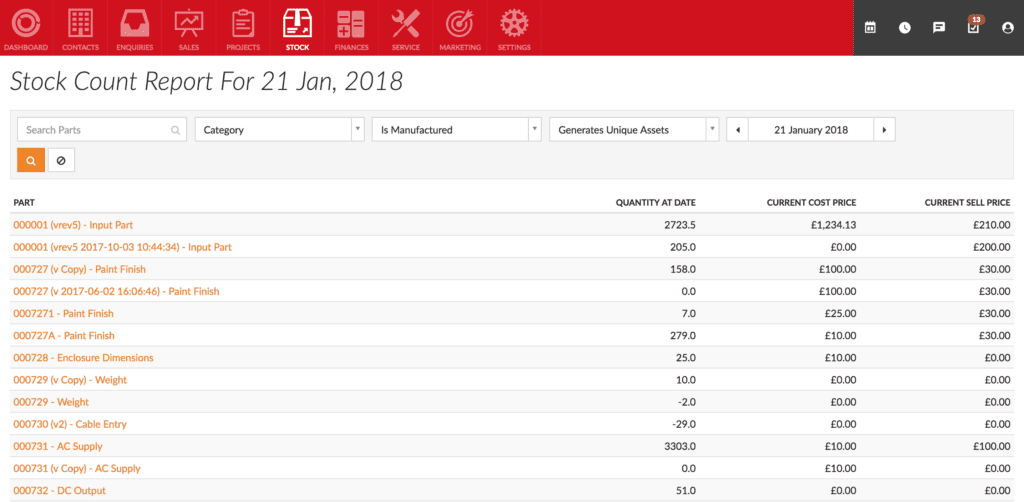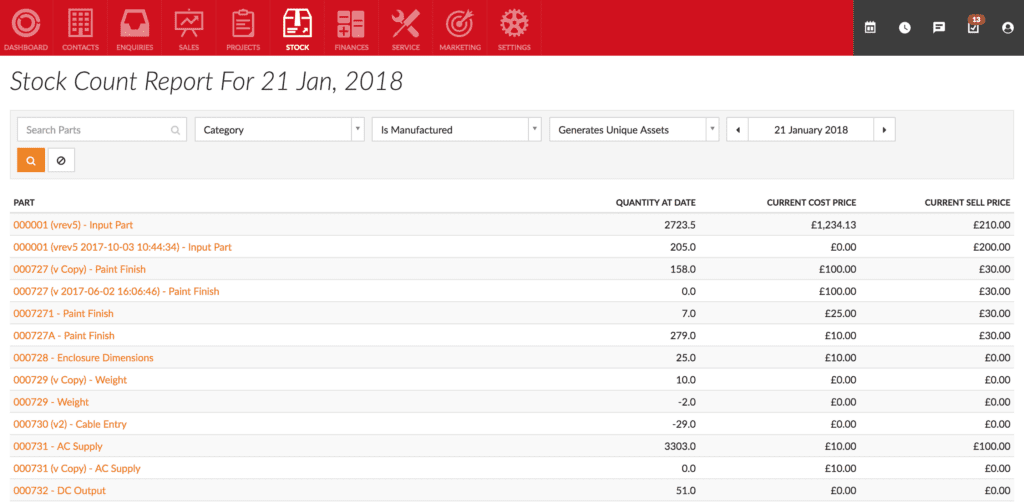 Benefits of integrating your accounts software with Flowlens ERP, CRM and MRP
Keep the system you are familiar with.
Many businesses have invested their time and money in an accounts package. By integrating with Flowlens software you will enhance this investment rather than having to start from scratch as with most 'all in one' systems.
Minimise License Costs and Control Access to Sensitive Info
Many businesses try to use their accounts software to do jobs they weren't designed for. This usually means giving more staff access to the system, increasing license costs and/or risking sensitive business data being accessible. By integrating with Flowlens your staff will have access to purpose built tools to do their job, limiting access to relevant information only.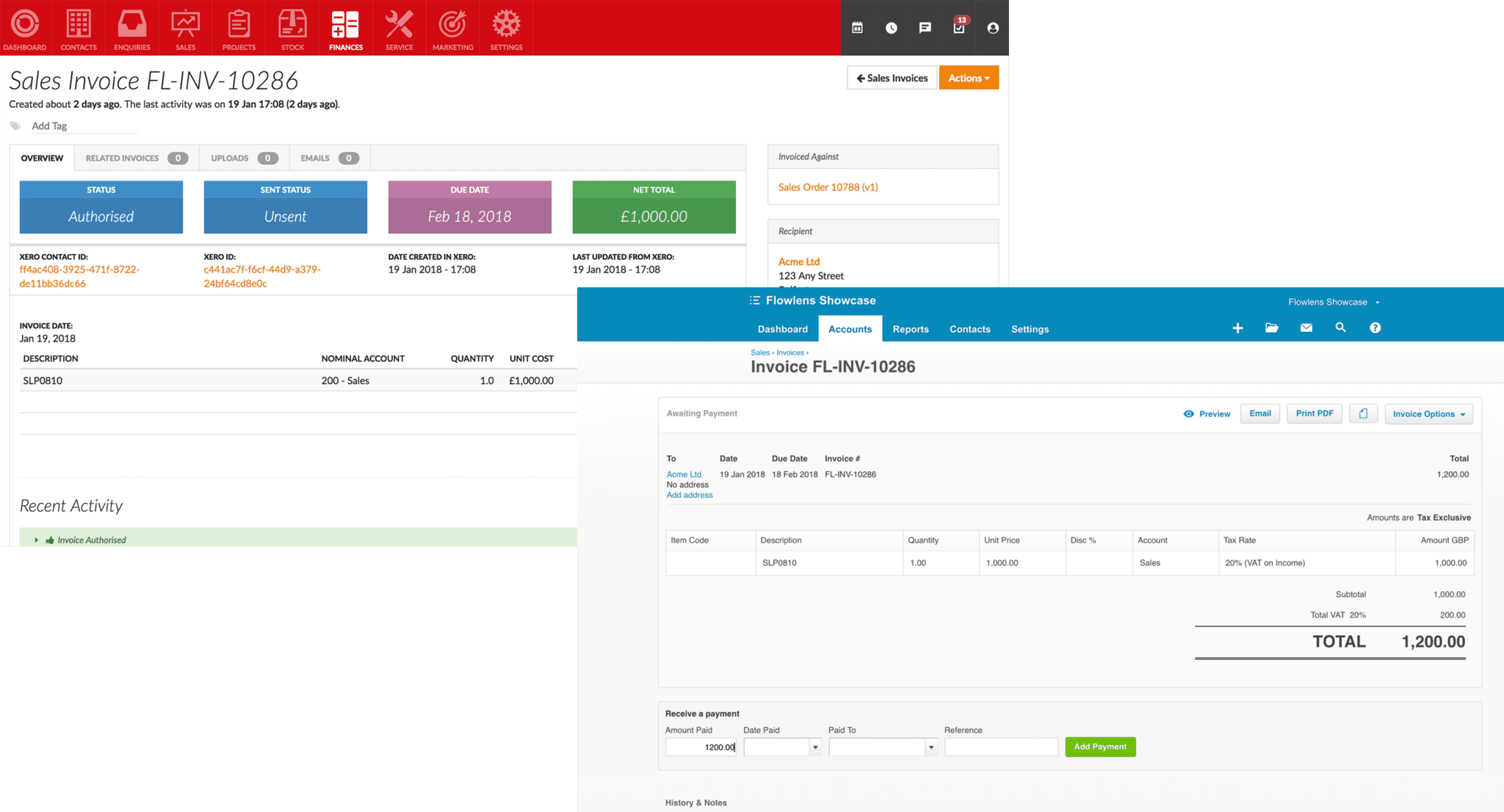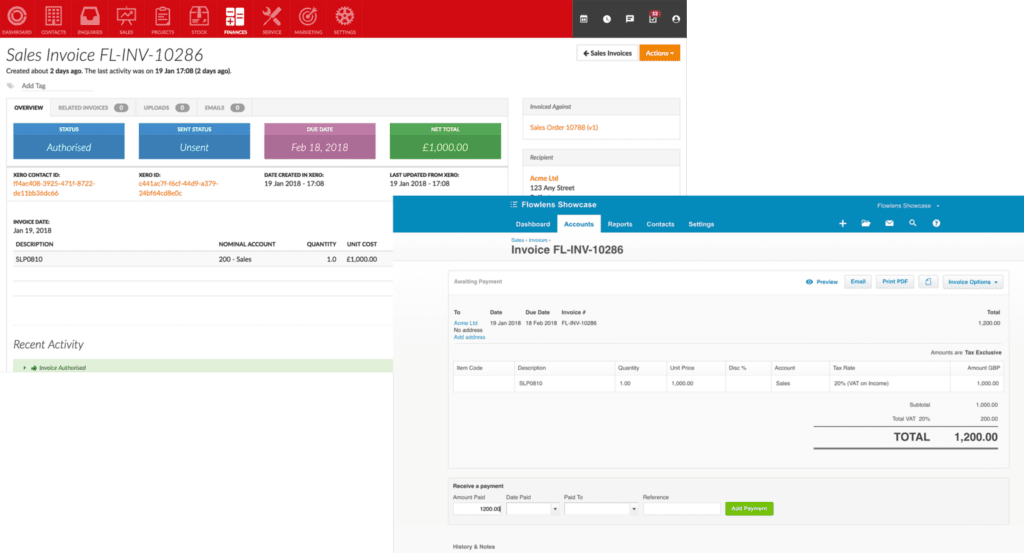 Grow at your own pace
By keeping your existing accounts package, you are maintaining a solid and familiar foundation for your business. Your finance team, and accountancy practice will be familiar with your setup. Flowlens offers a modular 'flow and grow' subscription service which lets you gradually adopt features and add more users as required. This lets you focus on top priorities, without paying for, or getting distracted by less important features.
How does Accounts Software integration work?
As part of our Customer Success implementation service, we we work with you to setup the integration with your accounts system. Each accounts package has it's own integration process. We take care to guide you through this process to help you ensure accurate and consistent transfer of information between the systems.
Learn more about Flowlens' user friendly small business MRP, CRM and Service tools, or Request a Demo.
Accountants and App Advisors! Do you provide cloud accountancy advice and services to small manufacturing businesses? We're eager to partner with practices who want to help their clients grow and streamline their businesses. Please contact us to learn more, or why not check out our profile on Xero's website?