We're bringing accessible, flexible and affordable digital transformation to small manufacturers in Canada – thanks to our new partnership with leading Ontario-based accountancy firm, Hawkins & Co. 
Hawkins & Co is based in the manufacturing hub of Windsor, with the industrial mecca of Detroit just across the river. They have decades of experience working with small and medium-sized businesses that supply the US and Canadian motor industry and other manufacturing sectors in the region. 
Allison Hawkins, Co-Founder of Hawkins & Co said:
"We've seen first-hand the business growth and productivity increases larger firms have enjoyed by investing heavily in digital transformation. However, many smaller manufacturing businesses have been left behind due to the high costs and complexity of integrating multiple apps and digital services.
"Flowlens solves this problem as an all-in-one software solution that offers affordability, flexibility and ease of use. Digital transformation will finally be simple and accessible for smaller equipment and device manufacturing businesses."
Hawkins & Co is the first financial services firm to officially partner with us in Canada. They join our recently created partnership program which has already seen new users joining Flowlens in Australia and New Zealand. 
Rich Dale, Founder and CEO of Flowlens said: "It's great to be working with Allison and her team to bring Flowlens to Canada, their track record of supporting local businesses speaks for itself. We've found them to be honest, open and with a great attitude to working together to overcome challenges – which is why they gel so well with the Flowlens team."
We've worked closely with the team at Hawkins & Co., who have been thoroughly trained in all things Flowlens.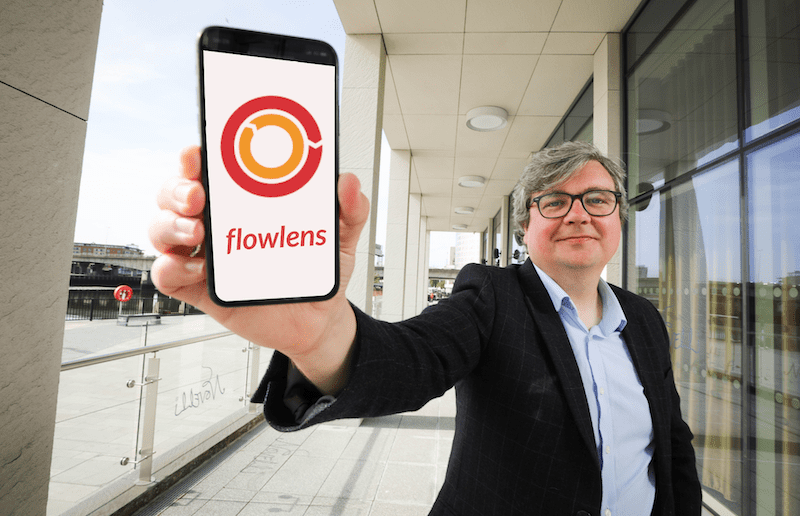 The team will offer implementation services, training and ongoing support backed by our full support here in the UK.
"Implementing a new system in a small manufacturing or engineering business can be complex," added Allison. "But the onboarding and training packages we have created with the team at Flowlens make it a smooth and manageable process."
We're looking forward to welcoming more users on board in the coming months and we're already researching the best poutine in Windsor for our first team trip!