By now you will have taken action on short term cashflow risks to secure your business, and done your best for you team.
Process continuity risk should be next on your agenda. 
For many small manufacturing businesses, Coronavirus has highlighted how risky their current processes are.  Our small business continuity action checklist below can help you address this.
We're also offering free, no obligation online workshops to identify your processes risks, see below.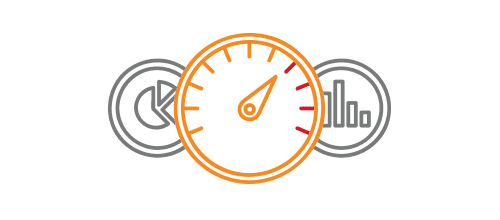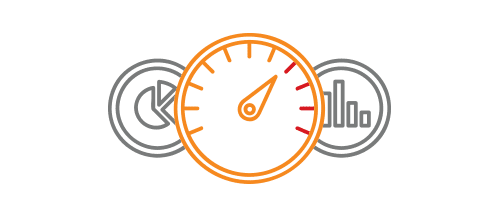 Is this your business?
If you are like many who haven't introduced formal business process systems, there are probably one or two people in your business who hold 80% of the critical information. This could be in their head, or in spreadsheets and systems they control.
Suddenly you are working remotely and trying to get reliable intelligence to make decisions for the future. Key people may be unavailable for work, or you've sadly had to let them go. Sales, Manufacturing and Service processes rely on this critical knowledge that is no longer available.
Don't Panic!
In business we know that panicking gets us nowhere. Business adapts well in times of crisis, but without the correct information, confusion sets in, and things just get worse.
It's all very well having a work from home policy, but what if your business process system is on premise, or simply in people's heads?
Every cloud has a silver lining, as they say. And perhaps with some extra time on your hands, plus the motivation to do something about your risks, now is the time to take action.
Successful business continuity separates people from processes and systems.
Watch Flowlens business process software demo.


What are the steps you can take NOW to address the risks?
Map out your key business processes from end to end. Note roles and key responsibilities.

Enquiry to Quote to Order

Order to Build to Dispatch

Purchasing and Materials Planning

Customers & Service

Identify critical information bottlenecks. 

Which stages are dependent on one or two individuals? 

Where is the information they hold? Is it structured?

Identify potential process failure points. 

Where is your data/information? 

How could you execute this process remotely?
Apply the 80/20 rule and prioritise action:

Customers – Who are our customers, and how can we keep them informed of our mitigation plans?

Suppliers – Where are the failure points? How can we help them prepare for ramping up again?

Bill of Materials – What are our products made of and where is this information? Could we put an order into production if key people aren't available?

Stock Availability and Purchasing – What materials and components are outstanding, and where can we source alternatives if need be?

Resourcing – Where is the schedule and break down of tasks and skills?

Sales Pipeline Forecast – What deals / quotes can we chase? What orders can we bring forward, and which are at risk?

Sales Efficiency – How can we shorten our sales cycle, or prepare for a downturn with longer cycles and less demand?
DELEGATE

You can't own all of these priorities, share the challenge by empowering colleagues to take these business continuity risks seriously and work together to overcome them.
Forewarned is Forearmed.
These steps will give you clarity over your risks, and help prioritise action to mitigate in the short and longer term.
We Can Help
At Flowlens, we work with small equipment manufacturers every day to transform and standardise ad hoc processes. The results are clear, consistent business processes that are independent of individuals and single points of failure. Information is captured in the business system, instead of brains and spreadsheets. Processes and roles are defined, so if people are unavailable, others can step in.
Free Critical Risks Workshop
We want to help other businesses who are worried in this time of crisis. In addition to following these steps above, we are offering a free 60 minute workshop to help you identify and solve major risks. Book Now.
Alternatively watch this demo to see how Flowlens solves your business process efficiency and remote working challenges.