The oil, gas and offshore renewables industry is highly competitive. This fact is even more pronounced in specialist engineering fields like the design and manufacture of subsea equipment. This article highlights the key competitive advantages available for subsea manufacturers when making use of cloud manufacturing software like Flowlens integrated MRP software and manufacturing CRM, with real world perspectives from Gareth Black, Technical Director of Flint Subsea, and Nathan Peel, Engineering Director of Denatec.
Improved cost & time savings
One of the most important advantages of cloud-based business software like Flowlens are the cost and time savings that they bring to subsea engineering and manufacturing businesses. Digital tools automate many processes that used to require additional administration roles within the company. Typically, those people collected and logged reams of data into a disconnected series of storage mediums like physical files, databases and Excel spreadsheets. Digital tools like Flowlens make this data-capturing process part of the normal product lifecycle and thus eliminate the need for additional personnel. All the while, it also leaves that data easy to access as an aid for both tactical and strategic business decisions.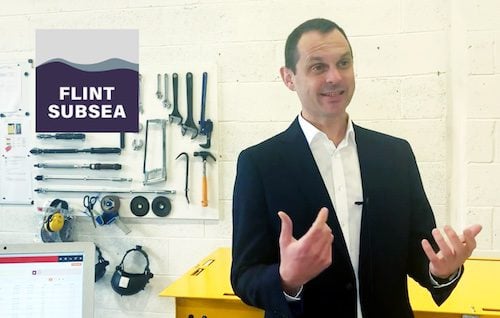 Critically, by avoiding additional admin salaries, the investment is paid back in months.
'It's saved us having to recruit an administrator. And because the system's streamlined and we're producing records automatically, we don't need to go in to manually output them.' – Gareth Black
In addition to streamlined data capture, digital tools allow companies to quickly generate accurate quotes based on historical cost data. Fast and accurate quoting can often mean the difference between winning and losing orders. In today's fast-paced and competitive environment, that is a significant advantage.
'Flowlens' ability to turn an inquiry to a sales lead to quotation to sales order, and the smooth transition in between all of those means that we've been able to get quotes out to customers very, very quickly. It wins us a lot of work.' – Nathan Peel
'Two years ago, we took about 20 weeks to deliver a project to one of our clients. Late last year, we were able to deliver the same project in just over seven weeks and I'm not sure that would've been possible without the implementation of Flowlens.' – Gareth Black
ISO 9001 audit-ready
Products used in subsea applications within the oil and gas industry are highly specialised and must adhere to exacting standards. Many clients now demand that companies be ISO 9001 certified to help ensure the final product's quality.
Many SMEs make the mistake of seeing ISO 9001 purely as a paperwork exercise that does not add value to business operations. They may scramble to generate all the records and documentation needed to pass an audit and maintain the ISO 9001 certification.
'My previous experience of several companies and ISO 9001 was that they saw it as a parallel project that ran alongside the normal day-to-day operations. It was as if 9001 wasn't part of their business and was seen as a big waste of time; they saw it as just a necessary evil of doing business.' – Gareth Black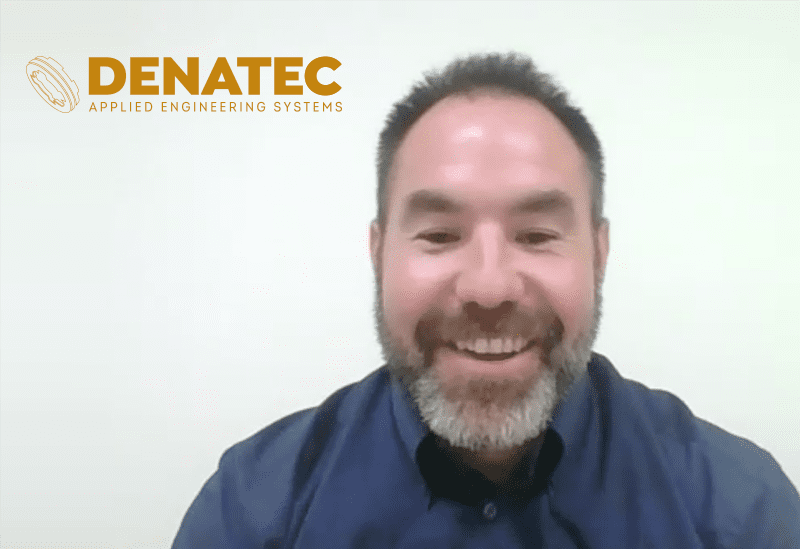 However, if used as intended (i.e. as a tool to manage quality and traceability), ISO 9001 can dramatically improve overall efficiency and ensure that all products meet the required quality standards. Digital tools like Flowlens make implementing ISO 9001 extremely easy; all the required records from raw-material GRNs, to inspection reports are linked to a specific serialised product. This all happens without the chore of maintaining a range of unconnected databases and excel spreadsheets. The data-capturing process forms part of the natural flow of Flowlens. Since all the required information and proof of compliance is a few clicks away, audits become little more than formalities.
'I think we obtained ISO 9001 within our first quarter, which was quite a good thing for us because it allowed us to become approved subcontractors and suppliers to a lot of the blue-chip manufacturers in the subsea and oil and gas sectors.' – Nathan Peel – Denatec
Speed of implementation
Making major strategic system changes within a business can take significant time and effort while at the same time putting the company in a vulnerable state. Specialist SMEs have even less room for risk, so business owners are hesitant to effect major system changes. This often locks companies into inefficient systems which ultimately pose greater long-term risks.
One of the major advantages of cloud-based digital tools like Flowlens is their ease of implementation. Migrating to the system can take anywhere from a couple of days to 2 months depending on how much internal processes must adapt to harmonise with the new software operating processes.
'We found it really easy and we were able to get it in almost overnight because our old systems were not doing much.' – Gareth Black – Flint Subsea
In addition to this, well-catalogued business data can be quickly integrated into Flowlens.
'You can import existing data from your previous systems or, even if it's manual data, you can import them using a couple of the quite clever import tools and CSV files that Flowlens has within it. That again speeds up the process.' – Nathan Peel
Fast digital tool adoption means that less time is spent in a vulnerable state. Companies that take the plunge quickly gain an advantage over those that are unwilling to make the change to digital tools.
Improved supplier management
Effective management of suppliers can be critical to delivering projects on time and within budget. However, poor supplier management can be disastrous for a business and can directly lead to losing clients. Digital tools make the complex process of monitoring supplier commitments much easier and help companies keep records of past performance. If a supplier consistently delivers late, they can be blacklisted so that they can be excluded from future supply contracts.
'We've been able to tease out good suppliers and bad suppliers and also, tease out our performance to our clients as well and try and work on improving that. So it's benefited us from the front-end of suppliers and from the back-end of delivery as well.' – Gareth Black
Supplier pricing data also help with quoting future jobs. The historic cost information can be easily retrieved to dramatically improve quoting time.
'We output a lot of data from that – past data from jobs that have already been processed – in order to quote new ones. The speed and the ability at which we can do that and the clarity of information allows us to do it very effectively.' – Nathan Peel
Seamless accounting system integration
Cloud-based accountancy packages like Quickbooks and Xero are excellent at handling accounts-related tasks within a company but are not necessarily designed to manage other aspects of day-to-day operations like inventory tracking and supplier management. Flowlens is a purpose-built digital tool that was designed from the ground up to integrate material requirements planning (MRP) and customer relationship management (CRM) tasks for small manufacturing companies. As such, it does not try to be a complete enterprise resource planning solution but instead focuses on being the best at managing the full manufacturing lifecycle from quotation to final delivery. 
Flowlens is designed to integrate well with existing accounting packages, so the two systems can work in harmony and become greater than the sum of their strengths for subsea engineering companies.
'So now with our system, and in this case, Flowlens providing the tools for running the front end of the business, we leave QuickBooks to deal with the accounts, without confusing everyone with all the other stuff.' – Gareth Black
How to integrate digital tools with subsea or oil and gas equipment engineering and manufacturing companies
As described above, leveraging the benefits of digital tools can have many positive knock-on effects. However, to achieve optimal results, it is important to plan effectively before deciding on the tool to use. It's also important to realise that existing business systems may not be optimal and searching for a tool to replicate the current business process may not be the best path.
'You should be open-minded as to actually changing some of your processes and procedures to suit the system, rather than looking for a system that suits your processes and procedures.' – Nathan Peel
'So taking that time to reflect and then say, "How can we do this in as simplified a way possible?" And then find the best system that suits the business process.' – Rich Dale
To learn more about how cloud-based software like Flowlens can help your subsea engineering or equipment manufacturing company achieve these benefits, contact us or start a free 14-day trial.