Tired of repeating yourself?
There comes a time in any business where it outgrows the tools for managing its business processes.
Flowlens is a cloud software product for make-to-order, that supports your key business processes from sales, to production, to purchasing and service, and connects them, taking your business to the next level of efficiency, profit and growth. Think of it as an all-in-one CRM and ERP product.
Smarter Growth
Using Flowlens our build-to-order clients have transformed their performance. Flowlens software supports the flow of data across all departments, with real-time dashboard reporting. This single version of the truth gives you the confidence to make decisions in real time.
Your Flowlens platform can give a snapshot of the business at any given time.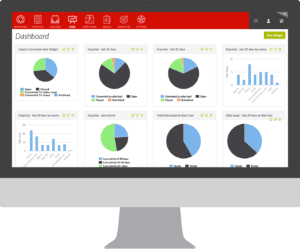 Designed for Built-to-Order
We have designed our product to specifically to meet the challenges that businesses in the build-to-order manufacturing and supply sector face. Flowlens connects sales, operations, production, purchasing and customer service, eradicating departmental silos. No more duplication, confusion and laborious processes that these silos cause. Unlike many other CRM and ERP tools, it is a system designed for the user – Flowlens is intuitive and easy to use.
Future-proofed
Flowlens uses cutting edge cloud technology which removes the significant cost of buying and supporting an onsite server infrastructure. Using cloud technology also future-proofs your business, Flowlens will grow with you and enable you to stay ahead of the competition in a fast changing market place.
You pay for what you need, as you need it – unlike some of the traditional providers where you pay for the whole package and use only a fraction of it.
Managed Change
Flowens cloud technology makes implementation easy – its quick to set up and easy to use, and we can train you to train your team. We'll provide support to migrate your data to Flowlens, and work with you to deliver it in manageable stages, so that your business can adjust to the change.
Put the Flow back into your business!
Our experienced advisors will help you refine your processes for more effective Sales, Production, Purchasing and after-market functions. Join up your 'customer lifecycle' with Flowlens.
Affordable and Value-Added
Flowlens licensing is designed to grow with your business. We don't charge per user, meaning you can have all required employees, partners and customers using the system, and adding more value to your business.
One Step at a Time
We will help you solve your most pressing business problems first. Flowlens is modular, and adaptable you can add additional features when you need them.
Long-term Partners
Our strategy is based upon building strong, long-lasting relationships with customers. As our case studies attest, we work with your team to deliver an effective solution for your business.